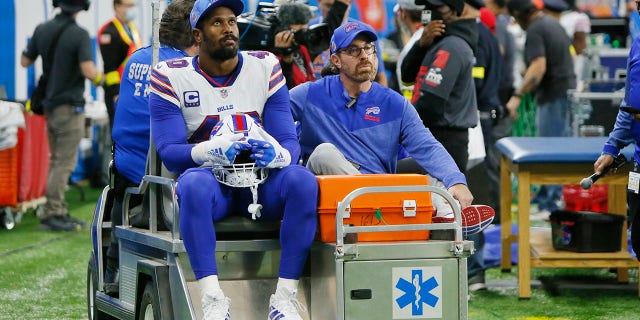 The Buffalo Bills have officially ruled out veteran linebacker Von Miller for Thursday night's game against the New England Patriots as he deals with "lateral meniscus damage" suffered during their Thanksgiving Day victory over the Detroit Lions.
The Bills' updated injury report on Wednesday officially ruled Miller out with a knee injury after he did not participate in practice this week.
Miller addressed the injury during his podcast, "The Voncast," on Tuesday, saying he hopes to return for the Bills' Week 14 matchup vs. the New York Jets.
Read the full story on Fox News